Dr. Daniel R. Pestana, D.D.S.
Introduction to Walnut Creek Dentist Dr. Pestana
Thank you for visiting the web site of Dr. Daniel R. Pestana, a Walnut Creek dentist, serving the communities of Lafayette, Danville, Alamo, Clayton, and Concord. Dr. Pestana's site provides important dental information that will help you become familiar with not only the services provided but also the Walnut Creek dental staff. It also contains answers to frequently asked dental questions. Please feel free to call the Walnut Creek dental office anytime. We appreciate this opportunity to introduce ourselves and look forward to providing you with quality dental care whether you reside in Walnut Creek, Clayton, Concord, Lafayette or Contra Costa County.
See Dr. Pestana's Interview on a Special, Smile Rejuvenation Edition of Medical News Network
We want you to know that in our office you can expect to be treated with respect at all times. We strive to deliver the best diagnosis and the optimal treatment that dentistry has to offer. We believe that these goals can be met through a continuous and open dialogue between you and our entire Walnut Creek team.
This Walnut Creek Dental Practice strives to provide outstanding dental care to give our patients optimal dental health.
Dr. Pestana encourages you to involve yourself in your own treatment and to ask questions throughout our relationship. In our opinion, an informed and involved patient is most likely to achieve the highest level of health, and Dr. Pestana and staff look forward to working with you to achieve this goal.
Walnut Creek Dental Services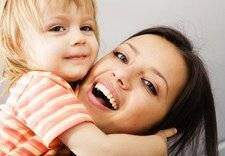 Walnut Creek dental practice of Dr. Daniel Pestana is dedicated to excellence in gentle and caring cosmetic and restorative dentistry, specifically one hour teeth whitening and bonding, porcelain veneers and invisalign. Located in Walnut Creek, California the office serves patients throughout the San Francisco Bay area including neighboring cities such as Alamo, Danville, San Ramon, Lafayette and Moraga and Orinda.