Dr. Daniel R. Pestana a Walnut Creek Cosmetic Dentist was born in the Bay area, a graduate of St. Mary's College, and Creighton University where he received his Doctorate of Dental Science in 1998, one of the most well respected schools of dentistry in the country. As a leading cosmetic dentist in Walnut Creek, he is always taking extra courses to keep up with the latest in dentistry. He is part of two prestigious implant study groups Seattle Study club, and the Partnership Study club where he takes hands-on courses, and lectures. Which enables him to give the best care possible to his patients. Our Dental Practice strives to provide outstanding dental care to give our patients optimal dental health.
Dr. Pestana is Diamond Certified see Video Profile Below!
Walnut Creek Cosmetic Dentist
Thank you for visiting the website of Dr. Daniel R. Pestana, a Walnut Creek Cosmetic dentist, also serving the communities of Alamo, Clayton, Concord, Danville, Lafayette, Martinez, Pleasant Hill and the greater surrounding area of Contra Costa County. Dr. Pestana's site provides important dental information that will help you become familiar with his services. It also contains answers to frequently asked dental questions. Please feel free to call our dental office anytime. We appreciate this opportunity to introduce ourselves and look forward to providing you with quality dental care.
We want you to know that in our Walnut Creek cosmetic dentist office you can expect to be treated with respect at all times. We strive to deliver the best diagnosis and the optimal treatment that dentistry has to offer. We believe that these goals can be met through a continuous and open dialogue between you and our entire Walnut Creek team.
Our Dental Practice strives to provide outstanding dental care to give our patients optimal dental health.
Dr. Pestana encourages you to involve yourself in your own treatment and to ask questions throughout our relationship. In our opinion, an informed and involved patient is most likely to achieve the highest level of health, and Dr. Pestana and staff look forward to working with you to achieve this goal.
Mission Statement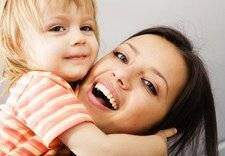 Dr. Pestana and our team provide outstanding dental care and treat all patients with the utmost respect. We know that what our patients want is as important as what they need.
We always communicate with our patients, listen to their concerns and treat them with the same warmth, care and attention to detail as we would our own families.
Our office is dedicated to providing the most state of the art technology to give our patients healthy and attractive smiles. Our Walnut Creek Cosmetic dentist office is committed to a comfortable and fun atmosphere. Our patient are not only clients, they are our friends.
A beautiful smile is your best first impression!